Pond margin coppicing, litter, orchids and coffee!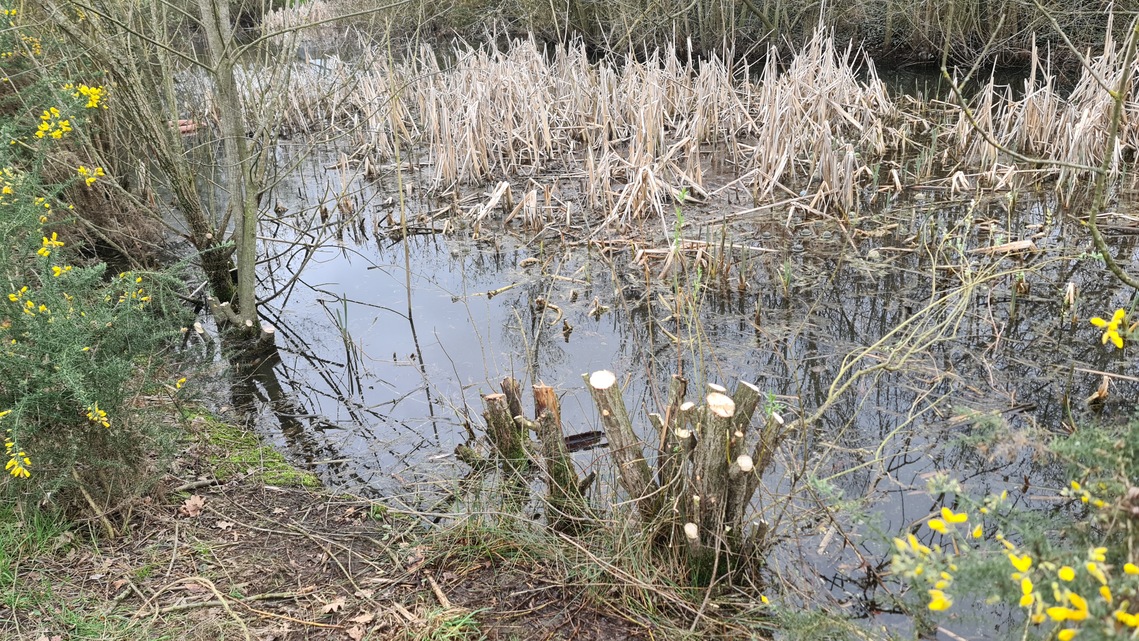 Pond margin coppicing, litter, orchids and coffee!
Saturday 15 April 2023
10:00 to 12:00
This week we'll be doing some more coppicing and tree management to let in the sunlight around the pond on the golf practice range;
We'll nail down the recipient sites for the Bee Orchids, and the process for translocation;
And if conditions are too wet for play on the main golf course, it might be an interesting and productive litter-picking walk to the ponds at the Fulwell end – via some Red Listed ("vulnerable") plants and weird liverworts. A change of scene, some fresh air, nature, and quite a lot of litter!
It would be great to see some new faces as well as the stalwarts.
We're a friendly bunch! Turn up for as long (or as short) as you wish, come for the conversation, or get stuck in… the choice is yours!
Free tea, coffee, cookies at David Lloyd afterwards!
WHEN: From 10am Saturday (15th April) until around midday.
WHERE: Meet at the goalpost, rear of David Lloyd as usual. Over to David Lloyd for tea/coffee at around 12
WHO: Anyone and everyone. As always, please bring some protective gloves, sensible footwear, drinking water etc. and children must be accompanied.
WHAT: We provide the litter-pickers/bags as always, and as many tools as I can carry in the barrow. If you have secateurs, loppers, or hedge trimmer (battery), please do bring them along.
You can subscribe to the calendar on our website, for up to date information in your Outlook or Calendar app.
Hope to see you there!